How did it all go down?
Project Eversio started it all versus Iconic Cinco in the upper bracket. The map chosen was Mirage, a battlefield suited for a close match between both teams. It eventually led into overtime, and fell in favour of Project Eversio, 19-17, to get into the Semifinals.
In the Semis, they matched up against Know Your 5trength, a team made up of up and coming talented players. The maps were similar as before, as Inferno and Mirage were picked. The blues took a dominant win in the first map (16-7) and then went on to play one of their most comfortable maps. After a bit of trolling around, Eversio closed the series, and the took their spot as the first grand finalists at the tournament.
Grand Finals
Meanwhile, Iconic Cinco climbed through the lower bracket and took down KY5 to get into the grand finals. This was the third time that the squad of Vladimir "zrz" Zrazhevskyy had reached the finals, and he was determined to shut it all down for Eversio. The map veto favoured Xaka's team as they got 3 of their comfort picks (Mirage, Vertigo & Nuke).
It started really well for Iconic Cinco, winning the revenge map on Mirage 19-16. Although they had this motivating win, they had trouble carrying it over to the maps that followed. Vertigo was lost 16-2, and Nuke had a similar result, ending with a 16-5 scoreline. Despite a valiant effort from Iconic Cinco to deny Eversio their 3rd consecutive victory, the blues were just stronger this time around.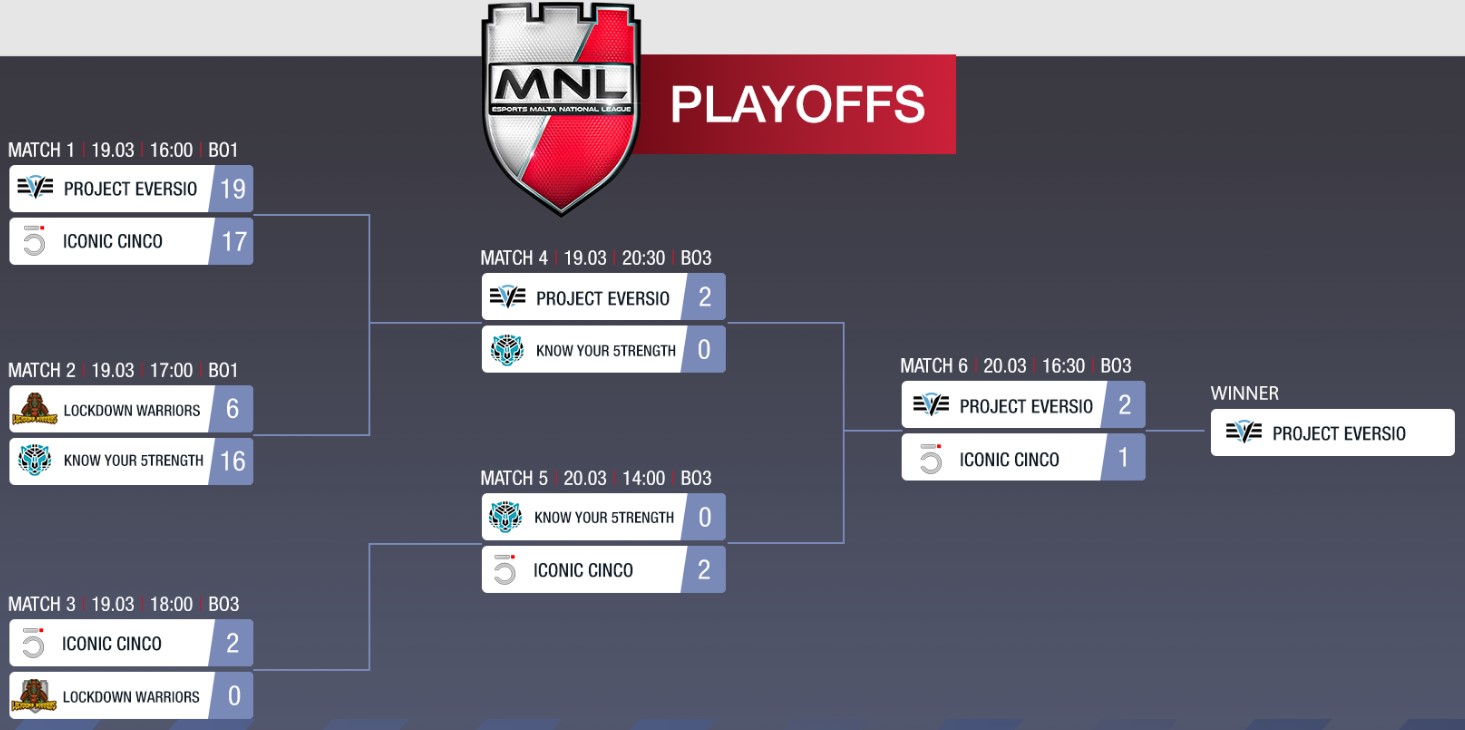 Project Eversio 's win at the Season 3 of MNL secures them another spot in the European Development Championship, set to play out between April and May. If you're looking forward to that event, be sure to keep yourself notified with our website, as we will be releasing a how-to watch article for that soon.