GT3 Zolder Casual Race format and track background
The GT3 casual race kicked off at 20:15 CET at Zolder, a track which was built in 1963, and hosted the Formula 1 GP till it was moved to Spa. The format set for the casual race was similar to the one they usually use. Meaning that it was set to be a 15 minute practice session, a 15 minute qualifying and lastly, a 30 minute race.
Qualifying
There were a lot of close timings by the end of the qualifying as the top 3 results were of Nathan Thomas in the Bentley Continental GT3, Markus Littlewood in the same car, and Janik Ruoff in the Ferrari 488 GT3 Evo. Nathan Thomas managed to get an astonishing lap time of 01:27:732, whereas Littlewood was just short of +0.006, and Ruoff was +0.0327 behind. Here below are the final standings of the qualifying session: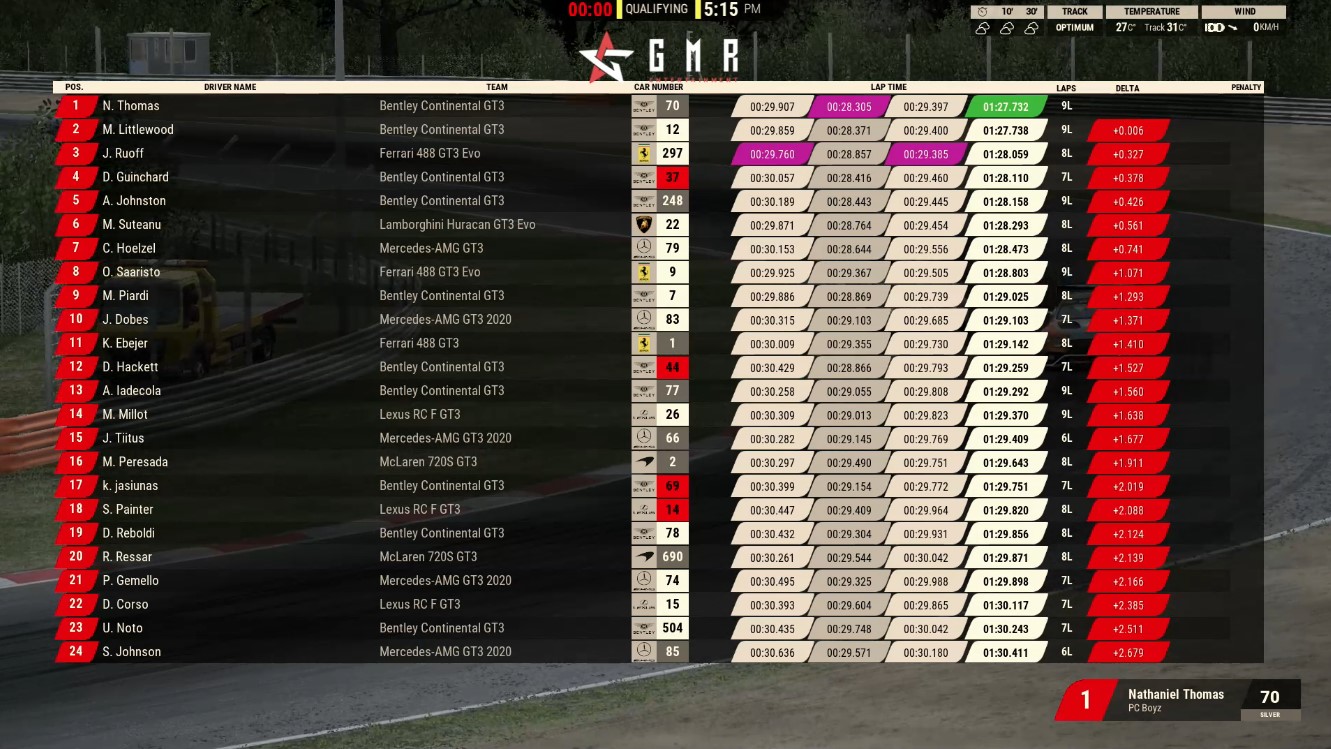 The Main Race
The Zolder casual race kicked off a few moments later, and it wasn't the cleanest of starts. Multiple bumps and hits were happening at the front of the grid. After the drivers finished the first few laps, Thomas was still in the lead, and closely behind, was Littlewood. A few laps later, Steve Painter received an automatic drive through due to multiple corner cuttings. This incident was led by a crash between Saaristo and Jasiunas as Saaristo tried to go between 2 cars. But instead bumped into the car in front and headed into the grass.
The race eventually led into night time, and we saw Littlewood close out the race with a victory. Thomas, despite achieving the pole position, only managed to get 2nd place, and Johnston closely followed in 3rd. Full race standings below: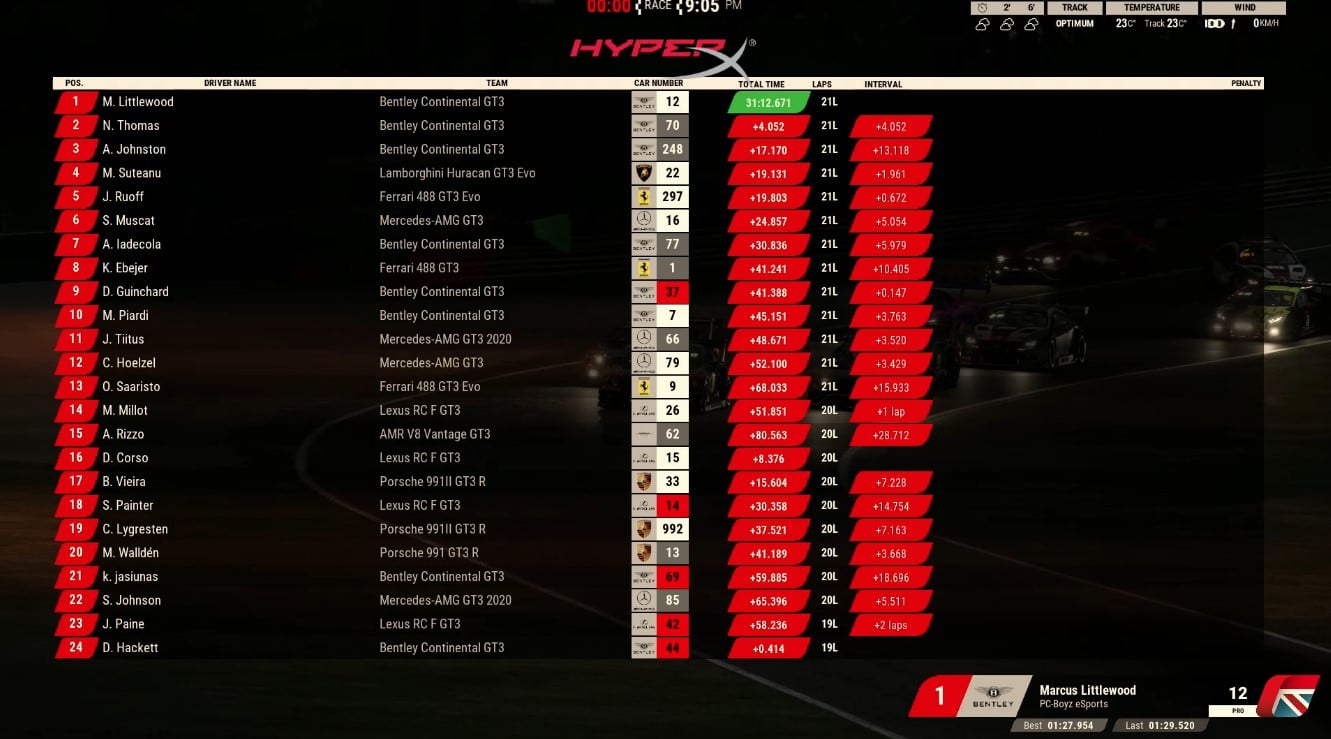 If you weren't able to watch the race, be sure to check it out over on World Pro Racing's Twitch, Youtube, and Facebook.