What is the Level Academy Carnival Chaos Cup?
Level Academy have been constantly hosting events and tournaments which are seasonally themed. This time round it's going to be part of the carnival celebrations, a feast that's very dear to the Maltese. As mentioned above, the event will feature three tournaments for three different esport titles. The prizes for this event will be trophies for all the first placing teams in each tournament.
Format 
The Rocket League event will take place on the February 16th, allowing a maximum of 32 teams to take part. It will consist of a double-elimination bracket, meaning that all teams have a second chance at reaching the Grand Finals. This event will be hosted by Zelli0n and it will be live-streamed on his channel here.
On the other hand we've got the Fortnite's Carnival Chaos Duos. This tournament will be set in an arena lobby having four rounds played in total. Forecast Panda will be in charge of the entire operation and he will also be streaming the event on his official Twitch channel on the 18th of February.
Lastly, we have the Warzone Duos Tournament which will be hosted on the 15th of February by local streamers Spooner and Sandmax24. For this tournament, all participants will join up in a custom lobby and play out a total of 5 rounds. This tournament, much like the others above will be streamed, with the only difference being that this will be multi-streamed on both these streamer's channels.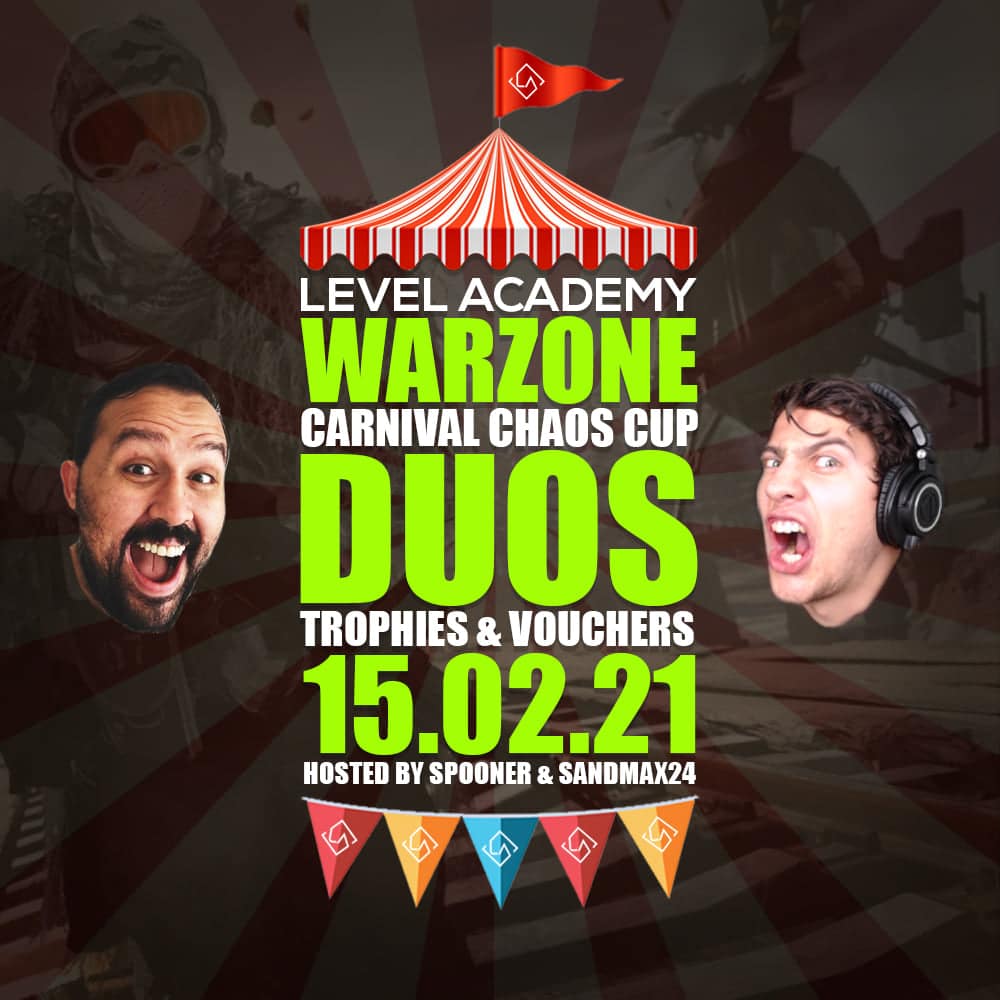 Registration
If you've participated in previous Level Academy tournaments you know how this rolls. Head over Level Academy's Facebook page, find the game you want to enter and click on the registration link. There you will be asked a few questions regarding your team, and you are asked to insert the appropriate details. Participation is free so there's nothing stopping you from taking part!
The Level Academy Carnival Chaos Cup is sure to be a blast, especially with so many active competitive players in the scene at the moment. We can't wait to see who comes out on top eventually next week but be sure that will be covering it all here on our website.