Who is this guest?
29-year-old Kersten "Nekklo" James Chircop is one of the founders of GMR Entertainment, formerly known as Gamers.com.mt. Before he started GMR Entertainment, Nekklo was an avid gamer and excelled at FPS games. In the episode, he describes that COD 2/4 were some of his best years as a gamer. He and his squad were sometimes given the opportunity to compete with some of the world's best teams. Kersten went on to mention some of these teams: Fnatic, Team Dignitas, and SK Gaming. Recognised as global esports brands, these are organisations which grew tremendously over the course of recent years.
GMR Entertainment's Roots
He then goes to talk about GMR Entertainment and its roots, of how it all began, and what it is today. Here, Kersten describes that it all started with him creating an online gaming platform for all local gamers, and that's when Gamers.com.mt was born. Kersten also addresses that they weren't the first when it came to organising tournaments and lans. He goes on to mention a few which were; Play Reaction, Ultra, and Hackers. Unfortunately, these Tournament organizers took a halt from creating these lan events. This is where Kersten felt that it was up to him and the other founders of GMR Entertainment, to continue hosting events for the local community.
What is GMR's proudest moment?
He then goes to say that he has a very hard time picking just one moment, as GMR have developed tremendously along recent years. They kicked off with organizing local LAN events for the Maltese Esports scene, and nowadays they have expanded into other areas, as well as games. Some of GMR's biggest events are: The Malta Esports Festival, The Malta Cyber Series, and last but not least, Playcon. Playcon was by far GMR's biggest event yet, as it was more of an expo, rather than just a tournament, and it featured more than 8,000 people coming into the event.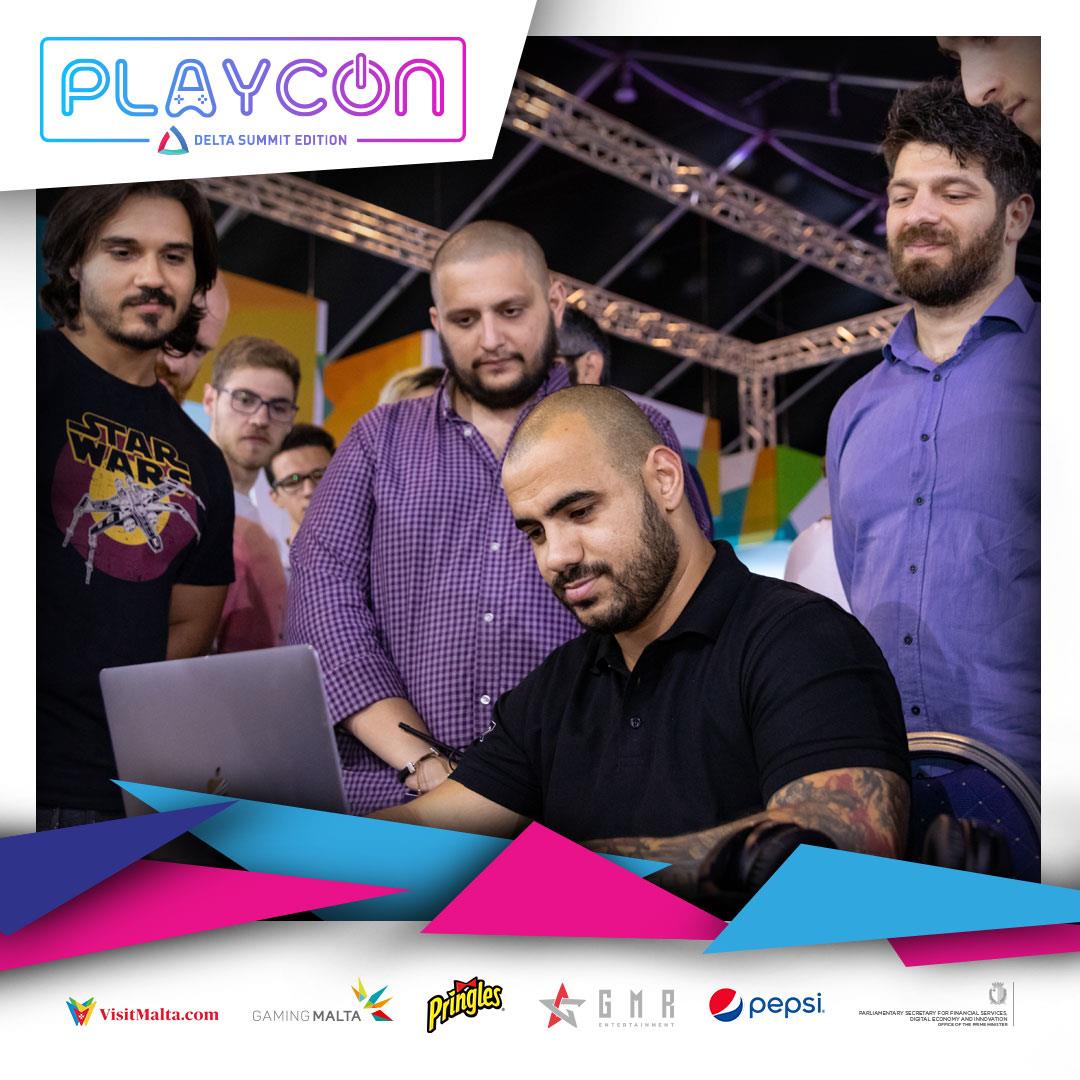 It's no secret that GMR has been one of most key figures when it comes to esports in Malta. They started from the very basic tournaments, and are now hosting some of the biggest events on the island.