What does the partnership consist of? 
As you may know, Velocity Esports Racing's V1 Malta Series is one of the biggest racing leagues on the island. With this partnership, Velocity will help MLT Racing League by promoting their events under the Velocity Esports Racing name. This will assist up-and-coming talented drivers to have another league they can play in, before they get into the official and mainstream event, which is the V1 Malta series.
Velocity Esports pairing with MLT Racing League – What is it?
The MLT Racing League is a dedicated league for all Maltese racing game enthusiasts. It first started as a league between friends and eventually formed as a proper league in 2020. This year, they started their third season and introduced a whole new format which features 2 races in a 25% race format. Both races are driven on the same track, with the only difference being that on the 2nd race, it is set in a reverse-grid format.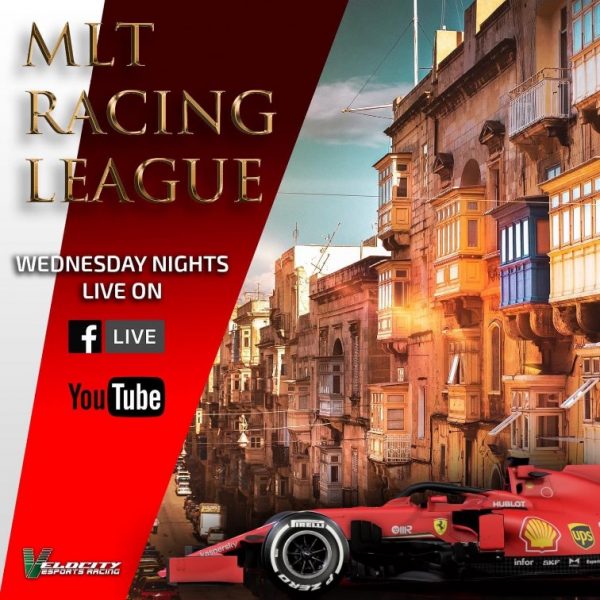 This is their calendar for season 3 of the MLT Racing League:
13th January – Australia
20th January – China
27th January – Monaco
3rd February –   Hungary
10th February – Azerbaijan
17th February – Brazil
24th February – Netherlands
3rd March – Britain
10th March – Canada
17th March – Austria
24th March – Singapore
The MLT racing league will be taking place every Wednesday at 8pm and streamed on the Velocity Esports Racing Facebook page and Youtube.
Velocity Esports pairing with MLT Racing League is definitely a good thing to see. When 2 local tournament organisers pair up to create something bigger for the community it's always a positive for everyone involved. This collaboration will introduce a whole new level of opportunities for local esports racing drivers and we cannot wait to see how both leagues play out by the end of the season!