Round breakdown
Top Bracket
Santa Lucia FC vs Sirens FC
As many expected, this match-up was heavily one-sided toward the Santa Lucia FC side. Christian completely dominated throughout the match, and the series ended 9-1 in favour of the yellows.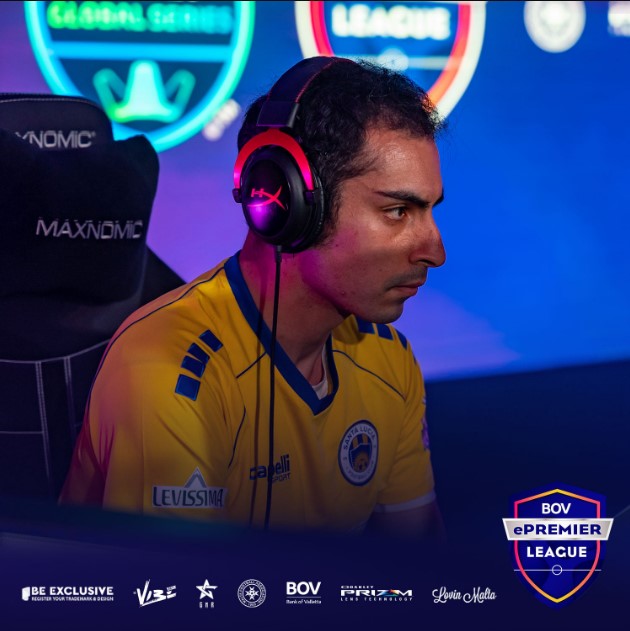 Valletta FC vs Birkirkara FC
This series was much closer overall. Valletta's Shaun Dimech kept Lawfu's aggression under control and got a tied (2-2) score in the first game. Then in the second game, Shaun upped his attacking and got a 2-1 score to finish the series with an overall 4-3, getting him into the Quarterfinals against Santa Lucia FC.
Hibernians FC vs Balzan FC
Here we had quite a heater of a match, as both Dunstan and Isaac were fully focused on taking each other down. Despite finishing in 4th in Group D, Isaac proved to everyone that he could compete with some of Malta's best FIFA players. Unfortunately, this time around, Dunstan performed better, winning the series with a total scoreline of 5-3.
Gudja United FC vs Mosta FC
Gudja versus Mosta was also very close, with the series finishing with a 4-3 scoreline. As we've seen in the group stage, both players are extremely talented, and when you have an even match-up, it adds to the game excitement. Unfortunately for Leon Vella, a representative for Mosta, he will not continue through the bracket as Kursten Sciberras grabbed the win.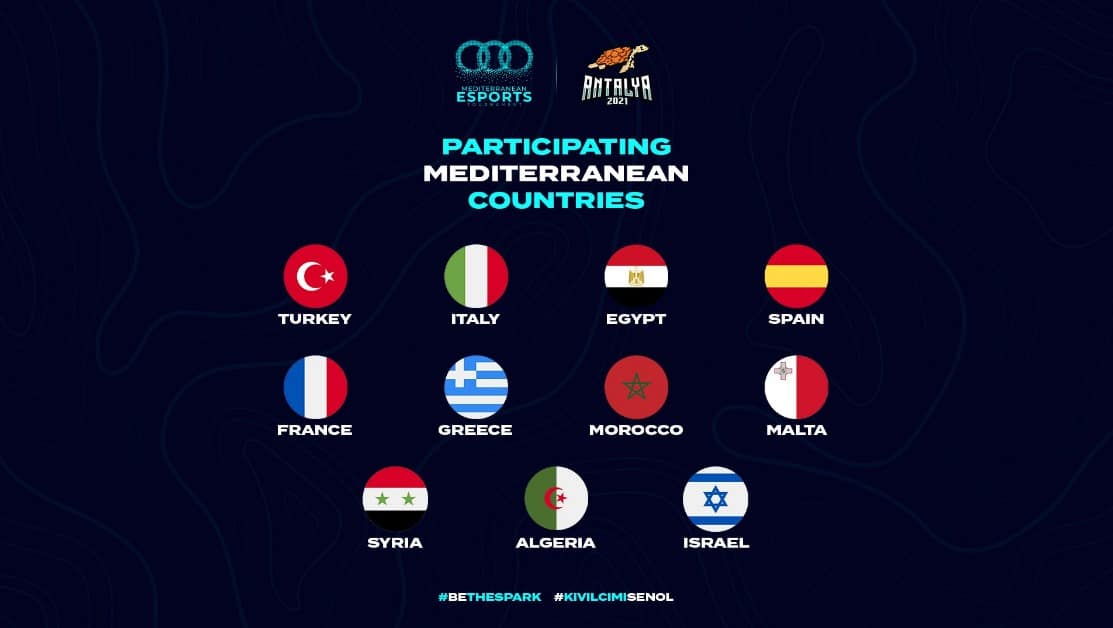 Bottom Bracket
Zejtun Corinthians FC vs Sliema Wanderers
This game was probably the most surprising out of all that happened on Wednesday. Many had previously predicted that Zejtun Corinthians' Gianluca Sant would be a contender for the title, let alone climbing through the bracket. Unluckily his tournament run ends in the 1st round of playoffs, as Luke Bartolo, a player for Sliema Wanderers, has taken him down 5-3.
Tarxien Rainbows vs Gzira United
As per predictions, this match went towards Ryan "Klawka" Cauchi, with a scoreline of 5-1. Despite Brandon Galea's extremely skilful playstyle, he didn't manage to take on Klawka at his 100%. This meant that Gzira United was another team added to the Eliminated teams list from the BOV ePremier League Playoffs.
Lija Athletic FC vs Floriana FC
Here we saw another underdog run, as we had Michael Owen Micallef, player for Floriana FC, took down Lija's Alessandro Ebejer 4-2. As most of you know, Michael didn't have the best performance in the event's group stage, finishing in 4th with only 1 goal scored, and 14 conceded. Despite this, he proved everyone wrong and pulled off the huge upset, getting him into the event's quarterfinals.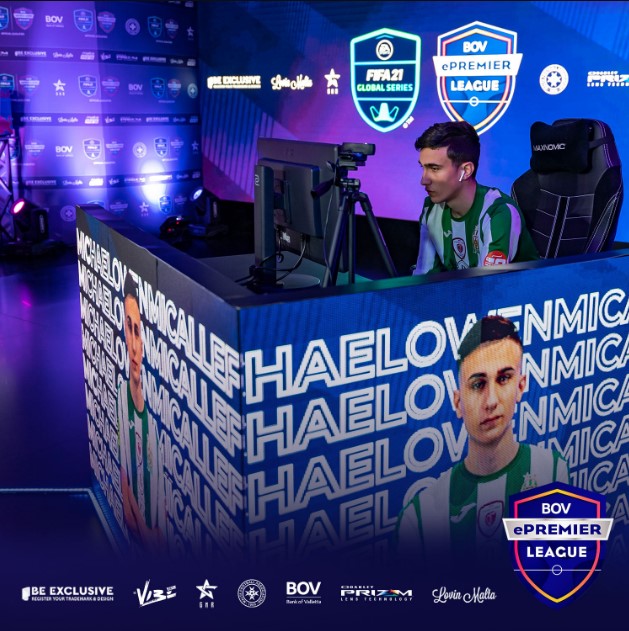 Hamrun Spartans vs Senglea Athletic FC
This was probably the most action-packed game of the night, as both players were defending extremely well. The first game of the series was tied 2-2, and heading into the second match; no one could score. That was until the 88th minute, where Owen Galea was set to win the series. However, Shaun was not going to let that happen to him so easily. In the last seconds of injury time, Shaun pulled off exceptional skills and managed to score to tie the game. Here are the final moments of that game:
This eventually led to penalties, and here we saw a long series of shots hitting and missing. In the end, it was Hamrun Spartans that came out on top (4-3 penalties) and progressed through the bracket.
List of all eliminated teams from BOV ePremier League Playoffs:
Sirens FC
Birkirkara FC
Balzan FC
Mosta FC
Zejtun Corinthians FC
Gzira United FC
Lija Athletic FC
Senglea Athletic FC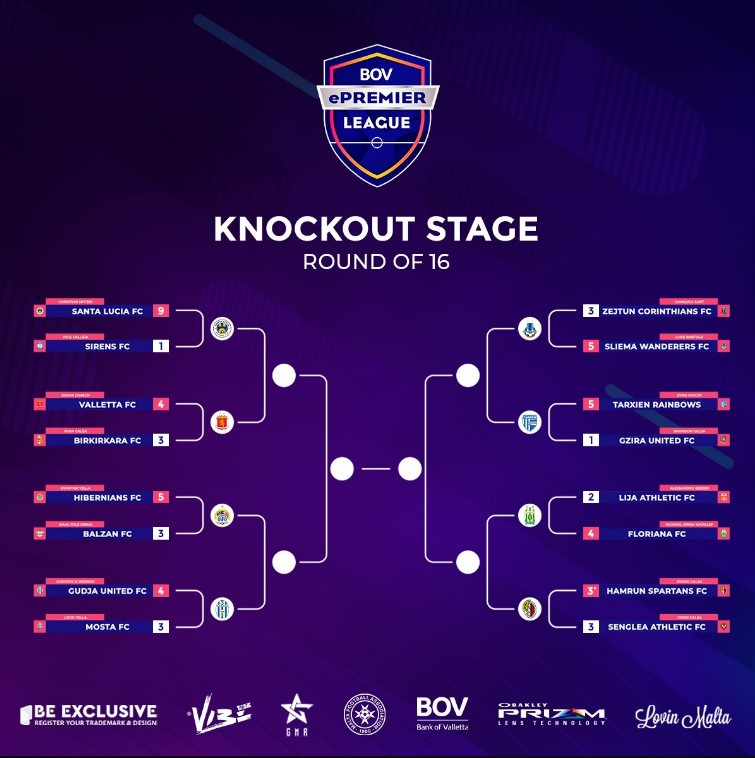 The BOV ePremier League has certainly delivered throughout all its matches, and the playoffs are just the icing on the cake. We have a lot more to go through, so be sure to stay tuned on our website for all the local esports news!