The Format
The Offline Qualifier consists of 32 individuals. 24 of them have qualified through the 3 online qualifiers hosted in December. Whereas the other 8 are players that placed 6th-13th in last year's edition of the BOV ePremier League. 
They will be competing in a Swiss Format to qualify to the main event. The Swiss System format consists of 6 rounds played on 2 legs. If a tie ensues, the match will head to Extra Time, and eventually Penalties. Every single match will play out on the FIFA 21 Ultimate Team Friendly game mode. The participants themselves have to add each other as friends and inviting each other over to their own party, so they can battle it out.
If you would like to know more about the 2020/21 season rules, click here.
Where and When will the BOV ePremier League 2021 Offline Qualifier be hosted?
The BOV ePremier League Offline Qualifier will take place at the Centenary Stadium in Ta' Qali on the 16th and 17th of January. Matches will be starting at 11am on Saturday, and end at 7pm on Sunday.
Who gets to qualify?
The players that manage to place in the top 11 will be moving forward to the main event. This is set to take place between March and May of 2021. They will pair up with the top 5 players of last year's edition of the BOV ePremier League, featuring the following players: ChristianSpiteri, Brandsha, Klawka, bRandonN_93, and Dunstan12.
Who is participating?
Local talents such as Turbuleense, Owen Galea, xKarl__X, as well as Diabol's Mizu and IsaacKyleGrima will partake in the 2nd edition of the BOV ePremiere League.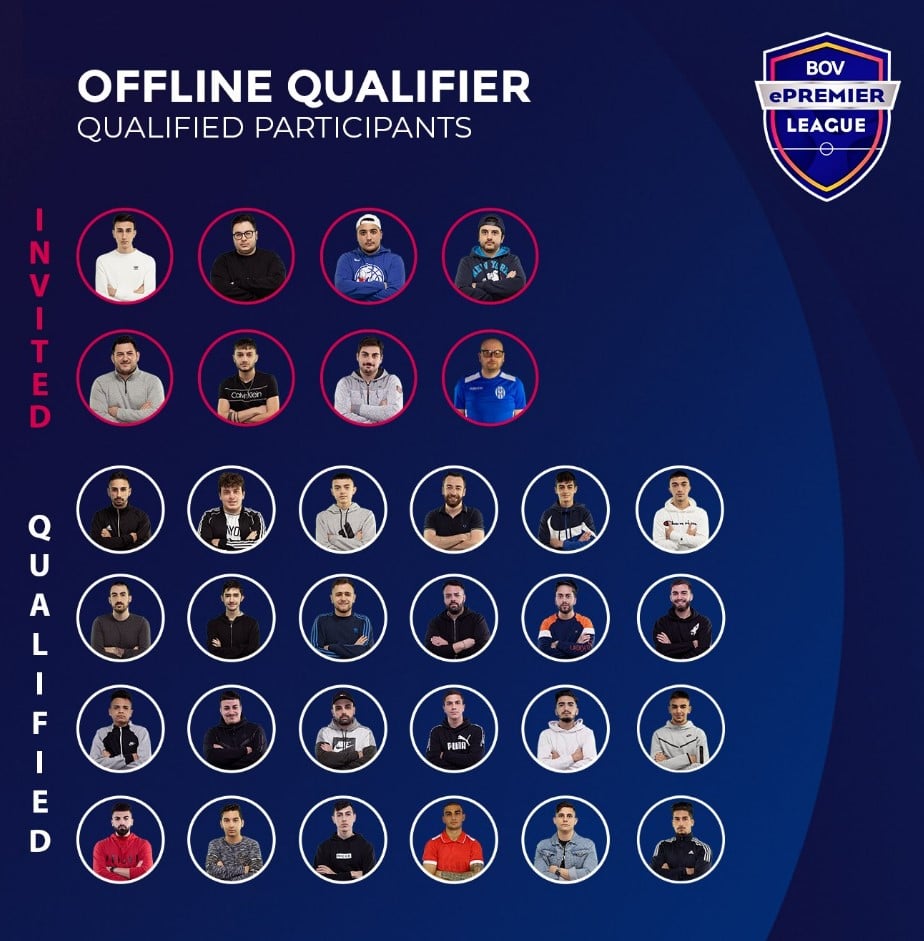 The BOV ePremier League 2021 Offline Qualifier is the final step before getting into the main event of the BOV ePremier League. The pressure is on for all participants as they will have to manage to qualify or get eliminated from being in the spotlight for the 2020/21 season.
We've previously seen VNM_iPingYT take all the glory in the online qualifiers, but will he be able to take down some of the best FIFA talents on the island? Tune in to the BOV ePremier League live stream and find out!